Navigating the digital world comes with its fair share of interruptions, and one such form of digital disruption that many of us encounter is pop up notifications from our antivirus software. For users of McAfee Antivirus, you might often wonder, "Why does McAfee keep popping up?" While these pop ups are designed to keep you informed about your system's security status and any potential threats, they can sometimes feel overwhelming or distracting.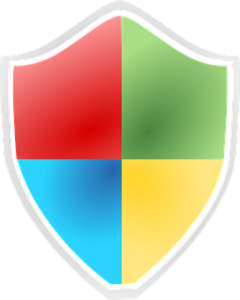 This blog post aims to demystify these McAfee pop ups, helping you understand why McAfee keeps popping up and how these notifications contribute to maintaining your device's security. More importantly, for those who feel inundated by these messages, we will provide a step-by-step guide on how to stop McAfee pop ups, helping you gain better control over your antivirus notifications without compromising your digital safety.
So, whether you're trying to figure out the purpose behind these frequent pop ups, or you're looking for ways to manage them better, this post has got you covered. By the end, you'll be able to navigate your digital world with greater ease and confidence. Let's delve in and take a closer look at these McAfee pop ups!
Why Does McAfee Keep Popping Up:
Knowing the reason behind your queries about why does mcafee keep popping up is the first step toward knowing the solution to how to stop McAfee pop ups. There are multiple reasons for the Issue McAfee Keeps popping up, such as:
Real-Time Scanning Alerts: One key reason why McAfee keeps popping up is due to its real-time scanning functionality. As McAfee diligently scans your system for potential threats, it generates pop-ups to notify you about any detected or neutralized threats. This way, you are constantly kept in the loop about your system's security status.
Software Updates: Another reason you may frequently see McAfee pop ups is to inform you about essential software updates. McAfee, like any robust antivirus software, regularly updates its virus definitions and other features to stay effective against the ever-evolving landscape of digital threats. These pop-ups serve to remind you to install these critical updates.
Subscription Status: If you're wondering why McAfee keeps popping up even when there's no immediate threat, it might be because of your subscription status. McAfee sends regular reminders via pop-ups when your subscription is nearing its expiry, ensuring you don't experience a lapse in your protection.
Firewall Notifications: McAfee's firewall continuously monitors your network traffic, blocking any suspicious activity. When such an event occurs, McAfee pop ups are generated to inform you about these interventions, keeping you aware of your network security.
System Performance Alerts: McAfee also cares about your device's performance. If it identifies any issues or potential risks that might affect your system's performance, it generates pop-ups to alert you.
While these frequent notifications serve to keep your system secure and your McAfee software performing optimally, you may wonder how to stop McAfee pop ups if they become too intrusive. In the following section, we will discuss how to effectively manage these pop-ups without compromising your digital security.
How to Stop McAfee Pop Ups:
Experiencing frequent pop-up notifications can be a bit distracting, especially if they interrupt your work. If McAfee keeps popping up and you're looking for a way to manage these notifications, you're in the right place. Here's a comprehensive guide on how to stop McAfee pop ups: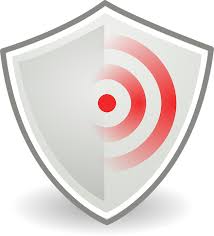 Open McAfee Antivirus Software: To stop McAfee pop ups, you'll need to start by opening the McAfee Antivirus software on your device. Locate the program from your applications list or use the search function on your device.
Go to Settings: Once you've opened McAfee Antivirus, locate the 'Settings' or 'Options' menu. This is typically found in the upper right corner of the software interface or represented by a gear-like icon.
Access Alert Settings: Within the 'Settings' or 'Options,' you should find a section named 'Alerts' or 'Notifications.' This is where you can control whether McAfee keeps popping up on your device. Click on this option.
Adjust Alert Preferences: Here's where you take control. If you want to know how to get rid of McAfee pop ups, you'll need to adjust your alert preferences within this section. You'll find different alerts that McAfee generates. To stop McAfee pop ups of a specific type, uncheck the box or toggle off the switch beside it.
Save Changes: After you've adjusted your preferences on how to get rid of McAfee pop ups, don't forget to save your changes. Look for the 'Save' or 'Apply' button, typically situated at the bottom of the settings window, and click on it.
Following these steps will help you manage your notifications effectively. Remember, the goal is not to stop all McAfee pop ups but to balance your need for critical security information with a seamless digital experience. If McAfee keeps popping up even after following these steps, you may need to revisit your settings to ensure the changes were saved correctly. Remember, it's crucial to maintain the balance between staying informed about your system's security and enjoying an uninterrupted digital experience.
Conclusion:
Mastering the management of antivirus notifications can greatly enhance your digital experience. While it might be puzzling initially to understand why McAfee keeps popping up, it's important to remember that these notifications serve a crucial purpose – to keep you informed about your device's security status and potential threats.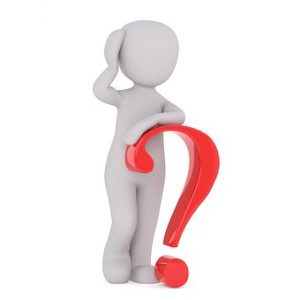 However, having understood the reasons and learning how to stop McAfee pop ups that you deem unnecessary, you can now enjoy a more seamless and less interrupted digital experience. Remember, the aim is not to stop all notifications but to create a balance between necessary alerts and your digital workflow.
Whether you choose to keep all alerts enabled or prefer to minimize them, understanding why McAfee keeps popping up and knowing how to stop McAfee pop ups gives you control over your antivirus software and, ultimately, your cybersecurity. To know more about McAfee Antivirus and resolve some other related issues, please visit our McAfee Support Page.